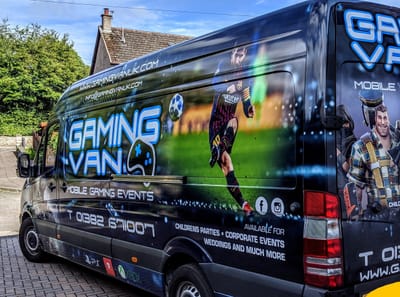 The Gaming Van is a family run business and we pride ourselves on excellent customer service and attention to detail, helping celebrate your special day!
A unique multi player gaming experience brought to your doorstep or venue and hassle free accommodating up to 10 players with the latest gaming consoles in a state of the art mobile gaming van including:
5 XBOX S consoles
5 PS5 consoles
1 Nintendo switch
A huge selection of the latest and most popular games
A full wall of 10 brand new HDR gaming TV's
Premium super comfy seating for you and all of your friends!
Our own internet
LED adjustable mood lighting.